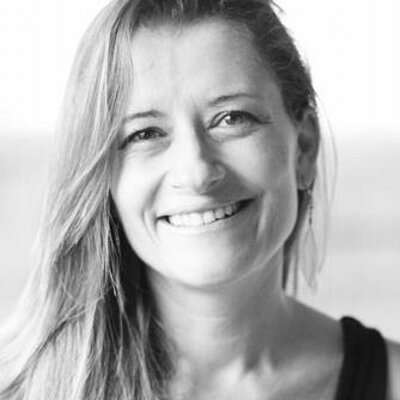 I'm so excited to share this interview with you all today. Taryn is one of the nicest people I've ever had the pleasure of chatting with.
Huge thank yous go out to her for taking the time to talk to me and answer my questions.
I hope you all enjoy the interview!! :)
1. Aside from being an author what is your dream job?
Someone asked me this the other day and I really had to think long and hard because being an author has been a dream since I was about 5. But I do love music and have music playing in the background when I write. I also played a few instruments growing up, and got to quite a high level in keyboard. So I'd have to say a concert pianist

—

playing in the concert halls of Vienna, Berlin, Sydney, London, New York

–

wow! Now that would be cool.
2. Is writing something you've always wanted to do?
Absolutely. My earliest memories are writing homemade books. I'd cut sheets of paper in half, staple them to create a book, and collect my colored pens. Each line had to written in a new color-alternating throughout the pages. I still have some of those books in my attic somewhere. One story really stuck in my head: The disappearance of the grass. Lol. Not sure why I was so interested in grass…
3. You're story written in all dialogue is something I've never heard of, what made you want to do it?
There are so many reasons. I'll try to condense it. Being a writer of young adult novels, I'm always looking for new ways to reach readers. It seemed to me, based on my own daughter's social media habits, that my readers are 'reading' an awful lot on social media. My daughter is 14 and no longer watches TV because she's texting and interacting and reading stuff on her social media platforms. We used to watch 'Reign' together, but now she'd rather be on her phone. So that made me think about publishing on social media because that's where my readers want to hang out. So when they're waiting for the bus, having a lunch break at school, or winding down at bedtime, no matter where they are, they can read a dialogue novel because it'll be on twitter, Facebook and my blog. Each episode of my dialogue novel, Payback, is short and exciting and published twice weekly. Then readers can comment alongside other readers, share and suggest plotlines. Interacting after each episode is an exciting part of Payback, because fans can get involved, chat to each other, and be a part of a community.
Why dialogue only? For two reasons: Social media is all about dialogue

—

it's the Age of Conversation. People jump from tweets to group conversations on Snapchat, to commenting on Instagram, to texting. Life is a hundred conversations every day. So why not write something that duplicates this experience? Also, I'm told by teachers that reluctant readers tend to skip the description and go right to the dialogue, so it's a way of appealing to these readers

—

after all, reading is reading! One of my old school teachers used to say she didn't care if we read the back of cereal boxes

—

as long as we were reading. The same went for comics.

The more I thought about this new way of reading, the more I thought that the novel needs to evolve in this digital age. Picture books have evolved in that they include interactive apps, so why not evolve the novel too, and make it more interactive in the digital medium? As I'm writing Payback, it feels like I'm writing a movie script

—

it's fast-paced, dynamic, full of exciting characters, plot twists and dramatic cliffhangers, because nowadays we take our entertainment like we take our sushi--on a conveyer belt: it must be delivered quickly, full of freshness, always available, and in bite-sized chunks.
4. How do you come up with character names?
That's a good one. I actually trawl the baby name websites. I'll have the character in mind, including their background, character traits and the way they look, their nationality, age, and so on. For instance Shae's family are originally Irish immigrants and now live in LA, so her whole family have Irish-based names: Finn is her brother, Devin her father and Kathleen her mother. The name usually springs out at me and I get a warm sensation that it 'fits' my beloved character. Sometimes I don't get it right though. Drew was originally named Troy. I wanted a name that sounded heroic and strong, but Drew's character evolved to be heroic and strong in a more understated fashion than the name Troy suggests. Shae is shy and an introvert with a soft personality (though she's tough as nails on the inside), so the SHH sound seemed to suggest softness and shyness to me.
5. If you could have any actors reading the parts of your characters who would you choose?
That's such a good idea! I should totally do that one day. Liam Hemsworth is a first choice for Drew, and Emma Watson for Shae. Harper is a Katniss-like character, so Jennifer Lawrence for her, and Colt? Well Theo James without a doubt!

6. If you could have lunch with any author living or dead who would you pick?
Enid Blyton. I devoured her books as a child, and had a fixed image of her personality and her life in my head. I imagined what her life must be like, how she spent her days, what sort of mom she was, and dreamed of being exactly like her one day. Then I saw the movie of her life and was devastated to have my dream of her shattered. I wanted to ask her so many questions after that movie. She had a terrible marriage, a horrible relationship with her children and her parents, and she was pretty lonely. I almost cried.

7. What is something about you that your readers may not know?
I'm an adrenaline junkie. I have done everything from bungee jumping, parasailing and skydiving in New Zealand, paragliding in South Africa, heli-skiing in Colorado, and on my last writer's retreat near Sydney, I went caving and abseiling a cliff face. Part of the fun nowadays is I'm usually the oldest one there, with a bunch of teens (my readers) poking fun at me and I love being a part of that adrenaline rush with them.

8. If you were stranded on a desert island with three books which ones would they be?
That's easy: Jandy Nelson's The Sky Is Everywhere. Stephanie Perkin's Anna & the French Kiss, and Katie McGarry's Pushing the Limits.

9. Which authors do you look up to?
All of them. Being an author is way tougher than it seems. So in addition to the three just mentioned, the list continues with Jennifer E Smith, Jennifer Brown, Jenny Han (all the Jennys J), Sara Zarr, Laurie Halse Anderson…those are some major YA authors who's shoes I'd love to step into. On the adult novels front, my top three are Joanne Harris, Kate Atkinson, Margaret Atwood and Anita Shreve. Oh and John Irving…and Annie Proulx. Okay I'll stop now.

10. If your book had a theme song what would it be?
Hurt, by Christina Aguilera because Payback follows the lives of four jet-setting friends who've learned to rely on each other because their parents are either dead or have let them down. Like in that song, many of their family relationships are fractured. The plot goes on to explore what happens when Shae's uncle is murdered within a day of her brother being involved in a hit and run, and the friends realize their lives are on the line. The friends have to become like the family they don't have.