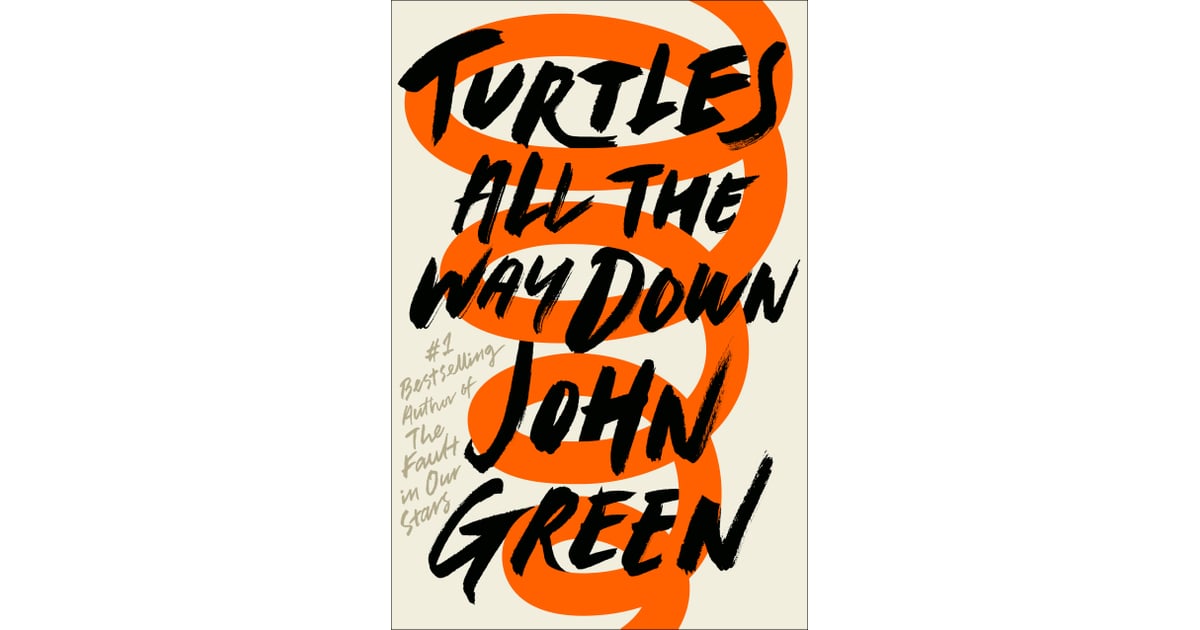 Heather:
So like anyone who read The Fault in Our Stars I have been waiting patiently for John Green to come out with a new novel. When he finally announced Turtles All The Way Down was coming, I anxiously counted down the days for it's release. Now I admit I went into this book having very high hopes because, well I mean TFIOS was such a powerful story and remains one of my all time favorite books ever...how could this one not be just as good. So I started chapter one and quickly found my self with this deep dread that I had built my expectations too high. Before you start to hate on me let me explain, we open with Aza the main character and instantly learn that she has some deep issues of Anxiety and OCD that kinda takes control of her and gets a bit dark at times. She often refers to her life as a book or movie that someone else is writing. Her best friend Daisy, which seems to the opposite of Aza, had me questioning how these two are friends because they seem a little mismatched. As I continued I realized that through the course of their very stormy relationship they really are best friends. Okay now it took me a while to get through the first half of Turtles which center around Daisy who convinces Aza to help her investigate the disappearance of a fugitive billionaire in hopes of collecting the hefty reward from finding him. Daisy remembers Aza knows the billionaire's son Davis, whom Aza soon falls for which kinda halts the girls whole detective angle. Once the book picked up a little I found it hard to put it down. I needed to know how it ended. Most of the story is told from Aza's perspective which takes away the other characters a bit but the deeper we dive into this girls mind we see the often dark way she views the world and everything around her. Though a bit uncomfortable at times to see what she goes through while battling her anxiety and OCD it is a refreshingly honest account of what it really is like for someone who has these issues to deal with. I suffer from both of these as well and could actually relate to what Aza feels and John Green did such an amazing job at making me fell her pain. I was also pleasantly surprised that the ending of this story is actually pretty upbeat. This is definitely John's darkest book so far and I really hope everyone takes the time to read it, I don't think you'll be disappointed.
Kayleigh:
My turn! :)
First I want to say that I am so thankful to Heather because she actually purchased me a signed edition of this book and when I got it I actually jumped. I have always wanted a signed John Green book and now I have one, so thank you again Heather!!
Since Heather has given you the gist of the plot I'm just going to tell you how I feel about it. I do agree that it was on the darker side but I actually felt like Looking For Alaska hit some darker points for me. So I think if you like a little more grit then you'd enjoy this one. I do agree that the ending was more upbeat than say...oh TFIOS...but I didn't really like it. I mean I guess in life things aren't always resolved and people don't always stay - and he did leave it open ended for two of the characters to reunite some day - but sometimes I read specifically for a happy ending. Although it is a John Green book so probably not the right choice for that.
Like Heather, I couldn't get into it at first. I too had built up this TFIOS love in my head and it was hard for me to not feel the same for this book. But as I continued I kept getting more and more attached to Aza. That girl goes through some serious minutes guys and imagining that there are people out there who go through these things break my heart. John Green always has a best friend in his books that are usually some of the best parts of the book but I was not a fan of Daisy for probably 75% of the book. I will say though that once her and Aza actually TALKED I got a different perspective for her and ended up really caring for her. I also loved Davis, I thought he was a fantastic character. He was so patient and sincere with Aza and I absolutely loved that.
John Green has this way to make you completely invest yourself in his stories. You don't even know that it's happening, it just does.
I would recommend this book if you are a fan of John Green and if you like more grit to your stories.
Buy Turtles All The Way Down Here:
Amazon
Barnes & Noble
Kobo